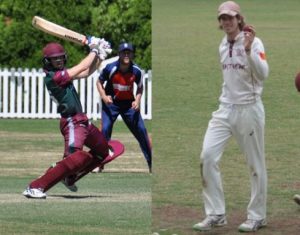 After 4 months and 11 rounds of cricket, we are incredibly proud of the progress Gordon Cricket has made both on and off the field this season.
Prior to round 1, we were picked to finish in the bottom 2 clubs and were perceived as 'easy beats' as we entered a rebuilding phase with a young and inexperienced playing group. We outlined a goal to finish in the top 10 of the club championships, which we would consider a successful season as we built towards bigger things. Low and behold, we are currently 5th on that ladder – an incredible achievement that cannot be understated. We have played finals cricket in 1st grade T20, Poidevin Gray and Green Shield, and are still in the hunt to make the top 6 in every grade.
From the outset, we emphasised the importance of recognising that, as a young and inexperienced playing group, we will encounter setbacks and tough rounds. We challenged ourselves to place the focus on learning from the experience and our response to those setbacks. We are extremely proud of the character our playing group has and continues to display. Most notably, following tough weekends against St George and Northern Districts, we bounced back to register wins in all 6 grades in the following two rounds. It's these fighting qualities which will hold us in good stead for the years to come.
One thing that has also stood out to us is that playing cricket at this club has never been more enjoyable. The experience both on and off the field has been as good as we have seen in our time here. With a new group, players got to know each other during pre season skills and fitness sessions and by the time all grades had commenced, there was a great camaraderie among the players. This flowed into having large numbers of supporters at Chatswood Oval to support our T20 side, outings to ODI matches and various social events throughout the year. Most pleasingly, genuine friendships are being formed across all grades and age groups, building a foundation of great mateship for many years to come.
We are incredibly impressed and proud of what has been achieved thus far and we look forward to finishing strongly. The hard work continues as we look to secure a finals berth in as many grades as possible.
Hopefully we will see many players, parents and supporters at Chatswood on Sunday to support our PGs side in their conference semi final.
Cheers
Ryan Tullia and Matt Wright