Support one of Sydney's Premier Cricket Clubs – Gordon District Cricket Club – by making a tax-deductible donation and becoming a part of our community donor support group. All donations are tax-deductible and will contribute towards keeping GDCC safe and operational during Covid-19, our development programs and making sure we are in a strong position for not only the upcoming season but our future as a club.
Protect our future by remembering our past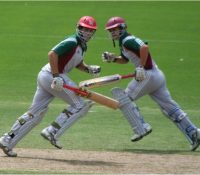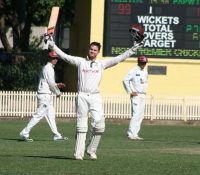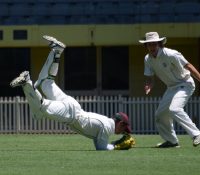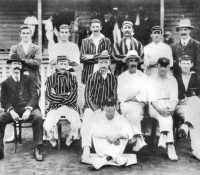 Message from our President
Dear Gordon cricket club supporter
COVID-19 is devastating Australian sport—particularly community and club sports that rely on memberships, registrations and local sponsorships to keep the lights on.
Many sports clubs are closed. It will be difficult for many of them to re-open, and we don't yet know how many clubs will be able to stay open with reduced funding and membership in the future.
At Gordon DCC we have not been immune to the negative effects of COVID-19 and have lost a great deal of our sponsorship revenue, which will create a very difficult environment in which to support all our players, coaches and supporters and get all teams on the paddock this season. Fortunately, we have managed our finances well in the past and will be able to keep the club running. However, in order to ensure we can continue to retain our coaching staff, support the continued growth of country players to the club, and maintain the full services of the club we have swung into a new fundraising drive from both Corporate and Individual sponsors and donors.
If you have been fortunate enough to survive this crisis somewhat intact financially, we would be very grateful if you could either consider taking up one of the attached Tax-deductible donor groups or making a simple tax-deductible donation to the club; We've had a number of past players and supporters already commit generous amounts to our First XI donor group but any donation will make a significant difference to the club.
If you are able to contribute, The ASF Project page and the direct link to the Donation Page are shown below.
If your business or a business you might know would like to support the club please contact Ben Callanan on 0410419473 to discuss the options.
For those of you that yourself or family members have been badly affected by COVID-19 we offer our sympathy, importantly our support and wish you well.
Regards
Geoff Hickman
Stag Donation Categories
"The Herd" – $100 per annum. Be a part of our community giving program and help GDCC stay on its feet coming into the 2021 season.
"Stags 1905 Club" – We have been playing cricket since 1905 and your contribution of $190.50 will help us continue that tradition. Please note there is no specific payment option for this donation. You can make the donation through the "Other amount" option.
"Rampaging Stags" – Become part of an elite group of Rampaging supporters by donating $500
"The Stags First X1" – Become a founding member of the First XI with a requested donation of $1000 or more. Help GDCC create a strong future and leave a legacy for the club you love.
We understand that times are especially difficult for some people now and you might not be able to commit to the above. Any donations of $2 or more are tax-deductible and we appreciate any support you can give us.
All donations made to GDCC via the Australian Sports Foundation are tax-deductible, and donors will be acknowledged for their generous contributions.
How to contribute
You can make your contribution to the club Here ASF/GDCC Donation Page or if you have any further questions, please contact secretary@gordoncricket.com
Alternatively, the GDCC Bank details for direct deposits are:
Westpac Bank
Chatswood Branch
BSB: 032090
Account No: 411845