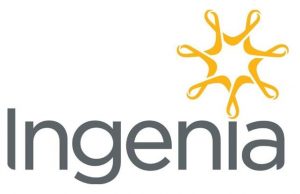 I am delighted to advise that we have formally agreed with Ingenia Communities to become a Platinum Sponsor for 2020/21 Season.
This is a unique sponsorship in two main ways, firstly as far as I can recall the first sponsor Gordon has had with a publicly listed company on the Australian Stock Exchange. It is also our first sponsorship under our strategy of working together as one club, being Gordon Mens, Juniors and Women's club.
This sponsorship will benefit all three clubs and most importantly will introduce Ingenia across our network of players, parents and supporters.
Ingenia Communities owns, operates and develops a growing portfolio of lifestyle communities and holiday resorts across New South Wales, Queensland, Victoria and Western Australia
With over 20 holiday parks across coastal and inland NSW and QLD, Ingenia Holidays offers great accommodation and fun activities with the space and freedom to enjoy the outdoors. No matter your itinerary, they have something to suit every traveller. Their parks provide far more than just comfortable accommodation – designed to feel like a home away from home, you can relax and make memories to last a lifetime at Ingenia Holidays.
Your chance to win a $250 Holiday Gift Card
To celebrate the partnership with Ingenia and our club you have the chance to win a $250 Ingenia Holidays Gift Card which can be used at over 20 holiday parks across NSW and QLD – Click here to ENTER NOW.
We very much welcome Ingenia Communities in partnership with our club for this season and we are looking forward to this being a long and fruitful partnership.
I would like to take this opportunity to thank our hard working volunteers who assisted in finalising this partnership and also the support of Gordon Juniors and Women's club.
Geoff Hickman
President
Gordon DCC