With the weather returning to some type of normality, the club had a good day on Saturday 7th November with wins in first to fifth grade and a loss in Colts.
The stage was again taken by our first-grade captain Tym Crawford who scored a fantastic 107 off only 83 balls with 9 fours and 4 sixes disappearing out of the ground and in two cases onto the train track , to set up a competitive total. Tym now has 464 runs for the season and it is only early November.
There were also other batsman and bowlers in all grades who had some excellent performances. In second grade Jas Cheema scored a well-made 67 while Callum Bladen took 4 for 40 off his ten overs. Special mention also in seconds to Matt Wright for his 2 for 18 off 10 overs.
Also the world's greatest fourth grader Dave Monaghan took an amazing 4 for 9 off 10 overs with 5 maidens. In asking Dave what he thought of playing in fourth grade and his reply was that they seemed to get an edge more in 4ths rather than just missing them in fifths.
After congratulating Dave on his win in the Player of the Year award last season, he asked if at age 36 he was the oldest to win the award. Not wishing to burst his bubble I commented that both Charlie Macartney and Charles Kelleway played for Gordon until the age of 48. In fact Kelleway, was 41 years-old when he took 41 wickets at only 9.66 in 1927-28.  This is still the best average for Gordon in First Grade for bowlers who have taken 25 or more wickets in a season.
Let's say Dave you are the oldest in the modern era. There is also hope, as maybe you can take 41 wickets at 9.66 in 2026.
In fifth grade, Apurv Sharma scored 55 and in thirds Rahul Krishna took 4 for 17 while many others took 3 wickets or scored in the 40's.
The good round has pushed the club up to 4th in the Club Championship.
First Grade
After Thursday's deluge it was difficult to see Chatswood recovering in time for a 10am start. But thanks to the efforts of those on covers duty and the willing grounds staff, we had a playable outfield and a pretty decent pitch. Gordon won the toss and decided to bat first which looked to be a mistake as both our openers were back in the shed's after a few overs. However, as has been the pattern of late, Captain Crawford commenced to dismantle the Mosman attack with brutal ball striking resulting in a prescient warning being issued by state rail for those using the northern line. The innings from Tym was again a master class in one day batting and not even the scheming of his good mate Ash was going to stop him from getting another century.
Tym was ably supported by Lachlan Barnsley who was enjoying his time in the middle and made an important contribution just when it was needed. Unfortunately we lost Lachie for 40 and then Dylan Hunter soon after, so when Tym was out for 109 we were looking shaky. Fortunately Nathan Doyle made 28 and Max Newman 29 adding important runs to allow us to post an under par 9 for 257. This just didn't seem enough especially as Mosman had ex Australian ODI batsman, Peter Forrest in their side along with highly rated Harry Dalton and Lachlan Hearne.
It was now up to the bowlers and fielders to get the team home and in the end they didn't disappoint. The fast bowlers Quincy Titterton, Tym Crawford and Jackson Saggers started well and combined with a run out were able to keep the whales to 3 for 39 off 14 overs. Enter Dylan Hunter who really put a cat amongst the pigeons with two wickets in two balls to have Mosman 5 for 58 and in need of a partnership.
No doubt, the skipper would still know that the match wasn't over with former Test batsman Peter Forrest and Ash Doolan at the crease and if anyone remembers the innings of Ash in the match against Manly three seasons ago, when he scored 84 off 53 balls in a two match, would agree with this.
Before long Ash and Peter were in their stride and at 5 for 119 they were starting to accelerate. It is not often for any grade bowler to add a Test batsman to their list of wickets taken, however Ryan Meppem can now do that with an excellent delivery that trapped Peter Forest in front.  While Mosman kept going, they were eventually all out for 222.
The wickets were spread amongst the bowlers, with Dylan Hunter taking 2 for 32 from his 10 overs and Quincy Titterton finishing with 1 for 22 off nine overs.
Our catching and fielding has lifted over the last few rounds and this was on display once more. "A Gordon for Me" was sung with a little extra gusto as we try to make Chatswood our fortress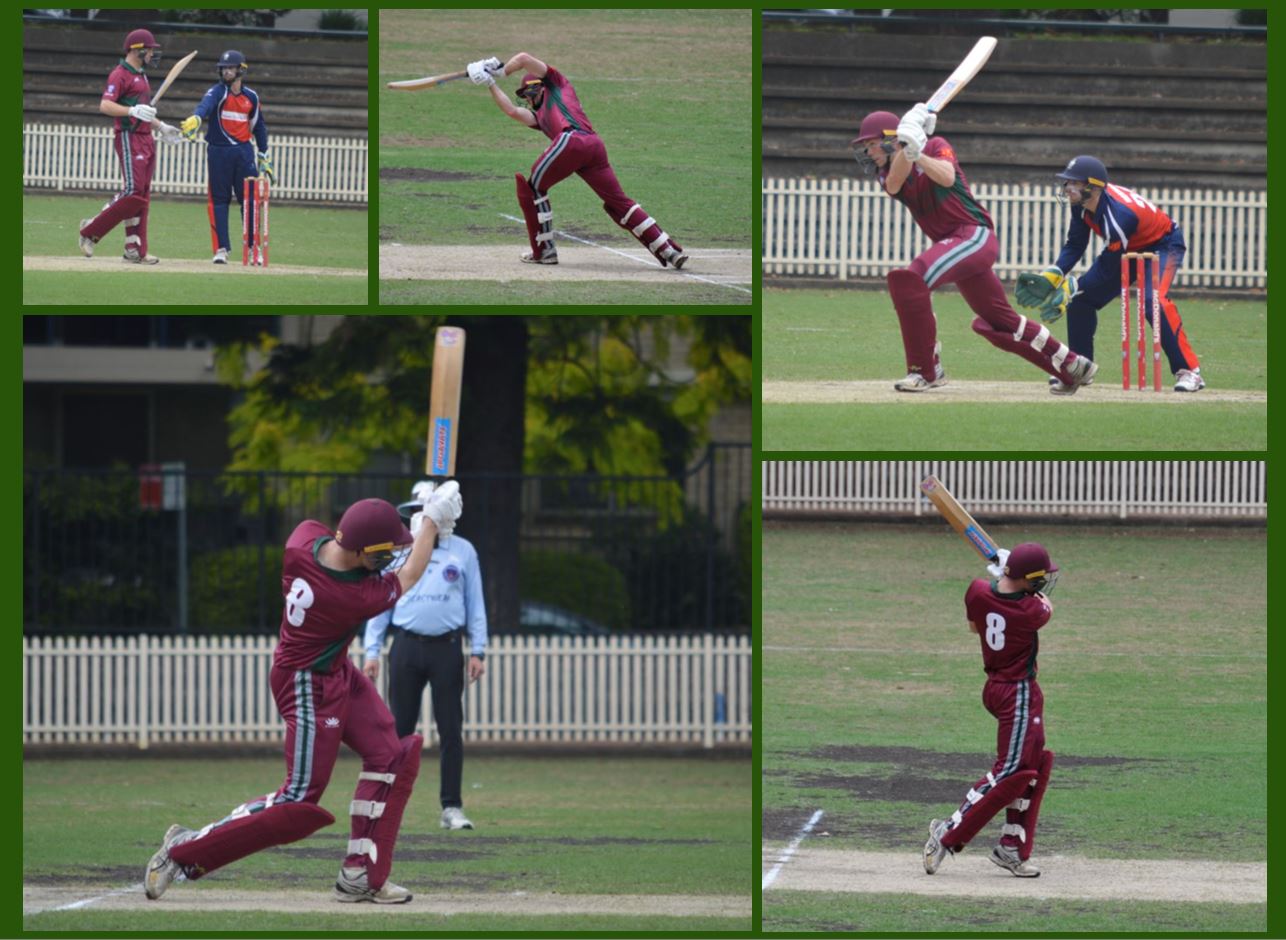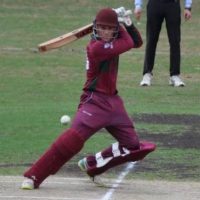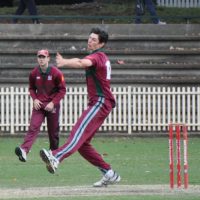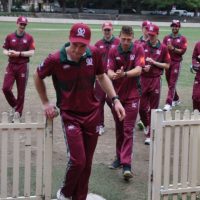 Second Grade
After a week of soul searching, the 2nd grade boys arrived at the picturesque Allan Border Oval to bright sunshine & a very good pitch for one day cricket, to take on the 7th placed Mosman.
Darren Jayasekera won the toss and sent Mosman into bat, providing our bowlers with the opportunity to extract anything early out of the pitch.
Ashwin Premkumar & Matt Keevers opened the bowling & beat the bat on a few occasions without getting the outside edge.
With the score on 24, the opening batsman hit the ball hard towards the square leg boundary only to see a diving Dom Thomson take a fantastic catch. Matt gets his first wicket & would go on to take 2/30 off his 8 overs. Ashwin bowled very well to finish with 1/25 off his 10 overs.
Callum Bladen entered the attack & didn't take long to get his first wicket, bowling the flamboyant & dangerous Calder. Following on from his excellent bowling spell at Punchbowl Oval a few weeks earlier, Callum would go on & take 4/40 from his 10 overs with his consistent line & length bowling.
Nick Miller was solid again with the ball & finished with 1/22 from his 6.2 overs.
The turning point of the innings was the introduction of Matt Wright who removed Mosman's best batsman, Anthony Adlam for 28 with an excellent caught & bowled in his 1st over. After 7 overs, Matt had figures of 1/7 with 5 maidens (1 scoring shot was a 6). He finished with the excellent figures of 2/18 off 10 overs again showing his tremendous value with the ball.
The highlight of the innings was the "catch of the season" by Henry Wines. A thick edge went flying high over the back of point. Ryan Tullia turned & started running towards the fence to attempt the catch. Henry was at 3rd man & started running towards backward point along the boundary line. It looked for certain the ball was going to land between both fieldsman, but the concern was the expected collision to follow. Somehow Henry dived full length to take an amazing catch with Ryan high jumping over Henry to avoid a dangerous & ugly situation. What a catch.
With nil dropped catches & good accurate bowling, the boys backed up the skipper's decision to send the opposition into bat. Mosman all out for 141.
Mosman struck early removing Dom Thomson in the first over. Jas Cheema came to the crease & with Ryan Tullia put on a 102 partnership at a brisk rate to set up a bonus point victory.
Ryan fell to the leg side stumping trap for 42 off 55 balls while Jas followed shortly after for a dominant 67 off 62 balls including 2 sixes & 10 fours.
Matt Wright & Darren Jayasekera went early & it was left to Henry Wines & Nikethan Radhakrishnan to see the boys home after 28 overs.
A really dominant bonus point win & a credit to the young side for their honesty session throughout the week & how they bounced back so quickly. The win places them back in the top half of the ladder.
We play our first game at Chatswood Oval next round vs Parramatta.
Third Grade
The third graders won the toss and decided to bat at Killara. The going was slow with wickets falling at regular intervals and when Michael Fletcher was out for 46 with the score at 4 for 98, a low score was a definite possibility. Arvin Niranjan (40) and Ben Parsons (29) were able to keep the score moving and Gordon finished with 8 for 189 off their 50 overs. Obviously not a great score but at least competitive.
In a very similar pattern to the Gordon innings, Mosman were 4 for 90 off 25 overs and looking like they might get to the Gordon score. Rahul Krishna, however had different ideas and after taking the Mosman 6th wicket, then continued to take 4 wickets and Mosman were bowled out for 154.
A good win the 3rds but obviously we will need more than 189 in the rounds ahead.
Fourth Grade
Gordon won the toss and the world's greatest fourth grader send Mosman into bat. Karan Tiwari and Oliver Clarke  continued their good form with Oliver starting off with a fiery spell to have their opener caught at slip and then clean bowling their next batsmen with an almost unplayable delivery.
This was the signal for Dave Monaghan to come into the attack and he showed again his skills as an allrounder firmly putting the brakes on the Mosman scoring with only one run scored off the bat up to his 4th over. As Dave had said, he was able to get some edges and Nomaan Budroo did a great job behind the wicket to take some excellent catches.
Prahlad iyer and Oscar Turner also kept the batsmen at bay from the other end picking up 2 wickets each and closing out the Mosman innings for just 85 runs.
The Gordon batsmen started positively with Nomaan Budroo and Nick Astridge putting together a 30 run partnership which calmed the nerves in the Gordon dressing room. After their dismissals, Nick Andreou played well to remain not out on 22 with Lachlan McKenzie smashing 2 fours in 2 balls in the 29th over to allow Gordon to pick up the winning bonus point.
With now two bonus points wins in their first two rounds, the fourth graders are leading the competition on 14 points.
Fifth Grade
The young fifth graders were at Beauchamp and had a dominant win against the whales.  Bowling first it looked like Mosman would finish with a good score with their first wicket only falling with the score on 41 which included some 13 wides from the Gordon bowlers. Fortunately, they were able to get their line and length right and the wickets started to fall. After 32 overs Mosman were bowled out for 87 with Hayden Robertson taking 3 for 29 off 9 overs and Felix booth 3 for 9 off 6 overs. All of the other bowlers contributed well.
Just to show it wasn't the wicket that enabled the Mosman collapse, the openers Nick Russo and Apurv Sharma set out to dominate the bowling and by the 16th over they had scored the necessary 89 runs with Apurv scoring 55 and Hayden 29.
Colts
The colts lost the toss and Mosman decided to bat first on a good wicket at Balmoral Oval. Mosman came out playing some confident shots in the first 5 overs however Andrew Park picked up two wickets in the first ten overs and was well supported by Brock Lyon who bowled consecutive maidens. The match was evenly balanced at drinks with Mosman at 3 for 58 from 17 overs. Iswha Wijenayake picked up two wickets in the next session at an economical rate finishing with 2 for 28 off 9. After 34 overs Mosman were on 6 for 142 with the game in the balance.
Mosman then accelerated their scoring in the final session getting to 9 for 220 from their 50 overs. Marcus Gyngell picked up two wickets to finish with 2 for 44 off 7. Oscar Patterson came on the final over and grabbed two quick wickets with some exceptional death bowling knocking out the off-stump on both occasions. Brock Lyon was unlucky not to get wickets after a number of near misses.
Gordon came out to bat confidently with Marcus Gyngell and Jack Woods getting off to a promising start with some great drives in a partnership of 30 before both were dismissed within 3 overs of each other. After a number of middle-order partnerships that looked promising, especially between Arinath Gobinath and Nick Woodward with some elegant strokeplay they wernt sufficient to get us near the Mosman score. With the score at 8 for 138 in the 40th over, Shashwat Adkhikari and Manas Bansal put together a 54 run partnership off 44 balls to take us to 9 for 195 after our 50 overs.
T20 vs Randwick Petersham
After a rather ordinary morning game the 1st Grade T20 team bounced back with a comprehensive win against Randy-Petes in the afternoon game at Chatswood Oval. Gordon scored 7 for 182 off their 20 overs and dismissed Randy-Petes for 125 in 17.4 overs.
The foundation for our score was laid by Dylan Hunter with a scintillating 88 in only 47 balls with 7 fours and 6 big sixes. He was well supported by Tym Crawford with 34; Jaz Cheema 24 and Max Newman 20.
Jackson Saggers took an amazing 4-17 off only 2.4 overs to finish the Randwick innings including bowling the dangerous Riley Ayre. He then bowled the next two batsman and had the ninth wicket caught by Nathan Doyle. With Randwick batting one player short Jackson missed the chance to take 5 wickets in his 4 overs. Ashwin Premkumar bowled well for his 3-20 off 4 and Matt Wright was his usual economic self with 1 for 10 off his 3 overs.
It was great to see most of the players from the other grades come to the match and enjoy the day including a final celebration with the winning team.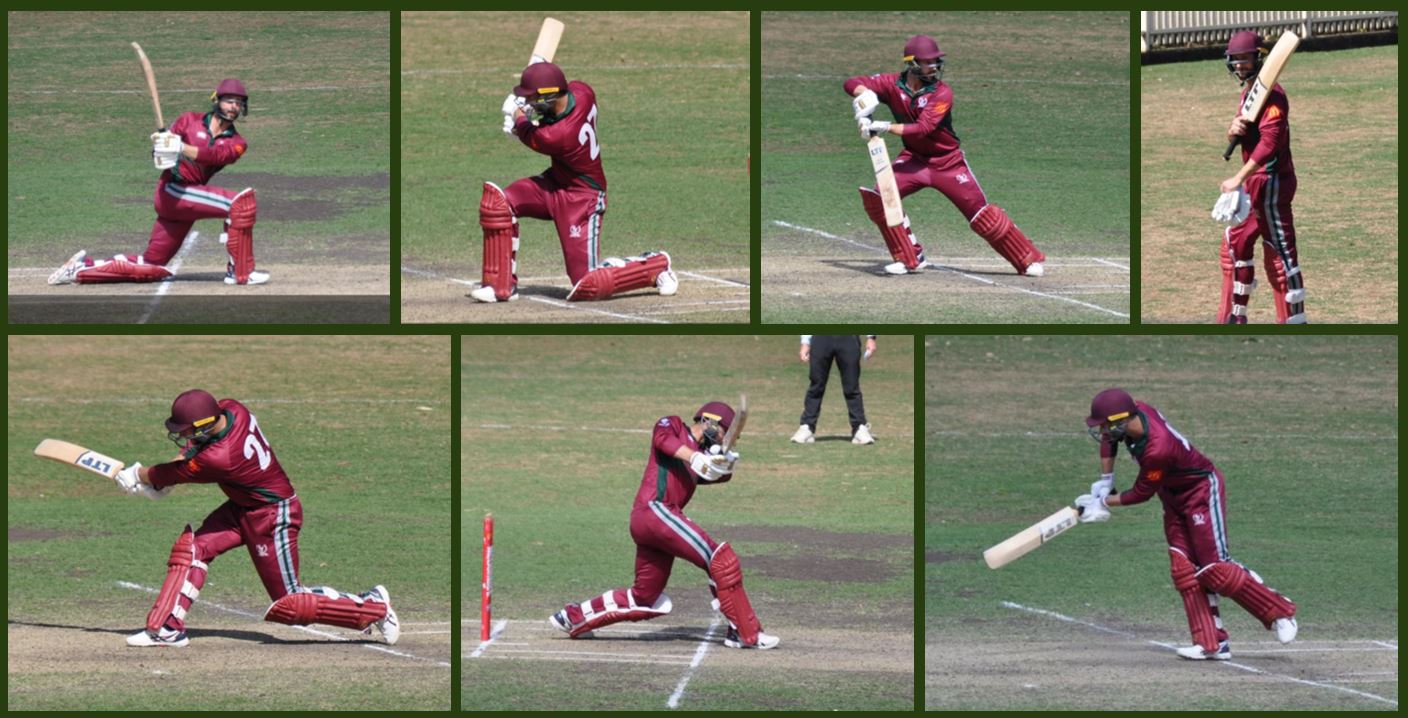 The next two weeks are the strangest matches probably in Grade cricket history, except maybe for the war years. With the delay to the season for the lower grades and Colts they have a different draw, so the next weeks matches are as follows:
First Grade – Two day match vs Parramatta at Old Kings
Second Grade – Two day match vs Parramatta at Chatswood
Third Grade – One day match vs Hawkesbury at Benson's Lane (2) and the following week a one day match vs Parramatta
Fourth Grade – One day match vs Hawkesbury at Killara and the following week a one day match vs Parramatta
Fifth Grade – One day match vs Hawkesbury at Benson's Lane (3) and the following week one day match vs Parramatta
Colts – One day match vs Penrith at Beauchamp and the following week a one day match vs UNSW at Beauchamp
Confused? Don't worry they are all listed in "ëvents" on the website.
Paul Stephenson