The under 21 Poidevin Gray team has won its first two matches with victories over two of the strongest teams in the competition, Easts and Sydney.
Gordon vs Easts – Waverley Oval – Sunday October 11
In the first game Gordon won the toss and decided to bat on a good wicket at Waverley Oval. With the two senior batsman skipper Nathan Doyle and Lachlan Barnsley out early, the scoring was left to Jay Naganayagam, Josh Claridge and Henry Wines who didn't disappoint. Jay scored 38 off 29 (a slow innings for him) while Josh scored 39 off 39 balls. Henry then shared in an 89 run partnership with Josh scoring 41 off 37 balls and getting the score to a competitive 4 for 149 off the 20 overs.
As is the custom Matt Wright opened the bowling and sneaked one through to bowl the Easts first grade keeper and number 4 batsman Baxter Holt first ball. This set the pattern for the Easts innings with Matt and Nathan Sequeira keeping the run rate down before Ryan Maddison joined the attack to really put the skids under the Easts team. Ryan finished with 4 for 21 off his four overs and with his teammates had the dolphins finish with 7 for 101 off their 20 overs.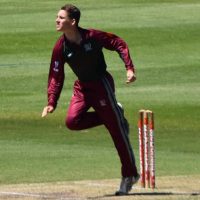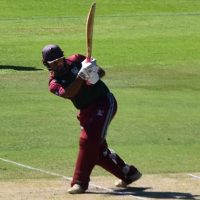 Gordon vs Sydney – Drummoyne Oval – Sunday October 18
This match was one for the ages. The Sydney side were keen for revenge after their loss last season to Gordon and came into the match with 3 current first graders and 6 second grade players.
Sydney won the toss and decided to bat in the 50 over match.
Sydney started well with first grade bat William Fort showing he was in good form. After losing his fellow opener and No. 3, he combined with captain and first grader Harry Manenti in a partnership of 90 to take the score to 3 for 162 when Harry was out. The Gordon bowlers led by Ben Parsons were not going to lie down however and put a lot of pressure on the Sydney bats. Fort was eventually out for 112, however a collapse at the end saw Sydney finish with 8 for 211 and Ben finishing with 4 for 32.
211- easy – just start well and we will be fine.
2 for 3, 3 for 13, 4 for 28 and 5 for 73 isn't exactly starting well which left us with Josh Claridge and No. 7 Matt Wright to save the day. The recovery started slowly however started to pick up as Josh and Matt pushed the ball around Drummoyne with Josh adding some fours to keep in reach. Somehow by the 44th over we had reached 5 for 183 with 30 runs needed off 35 balls. Josh had reached his century with a fine 111 off 155 balls when he was run out. This was an excellent innings perfectly timed while keeping the Sydney attack at bay. The support he received from Matt was also first class with Matt eventually bringing up his 50 in the 48th over to win the match. Matt and Tom Chapman only took 20 balls to get the final 30.
What a great comeback and everyone was happy. The President was particularly happy and sent the following message on team app.
'What an excellent win. Well done to Josh and Matt on great innings and also to the whole team and manager and coach of course. Very proud to be President of GDCC this afternoon. Make it a huge victory song. WELL DONE'.