A century in a T20 match is always a great achievement, but to do it off 54 balls against a strong first grade attack is another level. Tym Crawford showed what a rich vein of form he is in with 101 against Easts at Waverley Oval to set his team for a good chance to win.
Tym was in typical aggressive form, hitting the ball to all parts of the ground and on 7 occasions out of the ground with his total of 8 fours and 7 sixes. He had two 70 run partnerships, firstly with Lachlan Barnsley who watched at the other to score 12 off 11 balls and then with Dylan Hunter who participated more in the fun with 36 from 26 balls. The final helter skelter saw Gordon reach 6 for 185 off their 20 overs.
Now, most T20 pundits would think that is a good score in this format and in most cases it is, however for those who have conveniently forgotten we played Easts at Chatswood Oval in the last T20 round last season when Easts were chasing our score of 8 for 179 after Steve Colley scored 71 and Tym 53.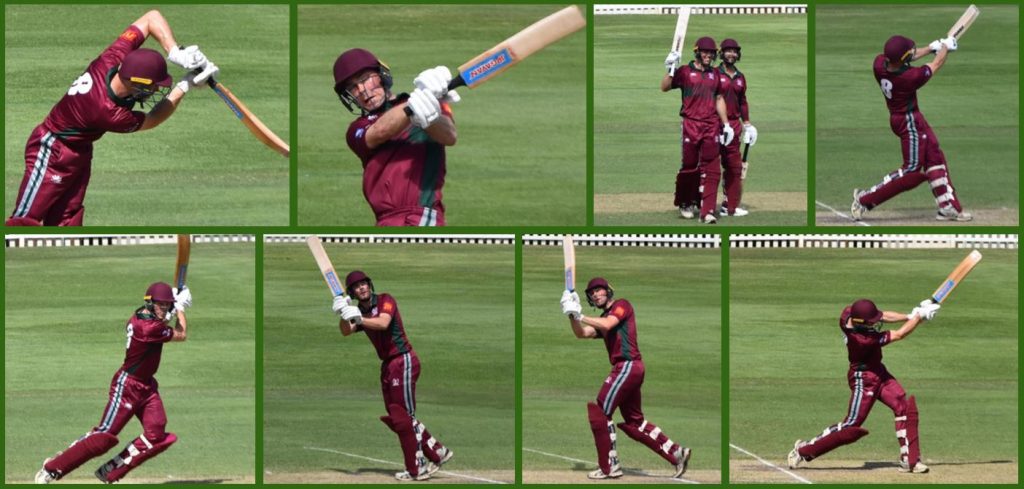 Tim Armstrong had been in the UK and had arrived back the day before and according to Jungle Robson had enjoyed the refreshments provided on the flight and was ready to launch against the unsuspecting Gordon team. After 17.4 overs of mayhem, Easts were 0 for 182 with Tim Armstrong 123 not out off 66 balls with 14 fours and 7 sixes.
With Tim Armstrong opening the batting in this match, I am sure Tym Crawford would have preferred 285 rather than 185. Tim, however wasn't aware of the lethal caught Barnsley bowled Miller combination. As this was Nick's first match in the T20 competition since he took 3 for 18 off 4 overs against St.George in November 2017, he would be excused to not be aware.
East pushed on knowing they had Angus Robson at the crease and after all how easy is 185 as a target? While Easts kept the run rate going they started to lose wickets and Quincy Titterton in his debut first grade match was on fire with the ball. His 4 for 28 off 4 overs was the difference for the Stags and Easts could only get to 182 from their 20 overs. Dylan Hunter completed a strong match by also helping with only 19 runs off his 4 overs.
A great start and we will watch with expectation in the rounds ahead.
Well played Tym.
Paul Stephenson