The Gordon first and second grade players are a very talented bunch of players and they are showing this with glimpses of good form in the first two rounds. They have great spirit and the wins will come soon. With only two players, Tym Crawford and Max Newman, with more than a season's experience in first grade, the team will also be realizing that talent isn't always enough against the more experienced teams in the competition.
Yesterday, unfortunately was one of those lesson days where we faced players like Ben Joy with 434 wickets for Sydney Uni and Dugald Holloway with 46 first grade wickets last season. The second grade opening bowler Lewis McMahon took 35 wickets in second grade last year and has 228 wickets for the club in six seasons.
Two seasons ago I wrote a story about how Gordon's top 6 batsman in first grade had become the highest combined group of run scorers in the history of the club with 32,457 runs between them. With their talent came dedication, practice and determination against some of the best bowling attacks in the state.
It is now up to the new group with Tym Crawford the remaining player from that top six to lead them. They are playing for a club that started in 1905 and have the greatest ever players like Victor Trumper and Charlie Macartney to give them inspiration.
Continue to work hard and we will watch your journey with great interest.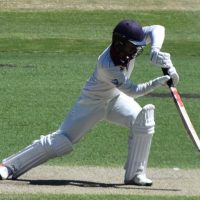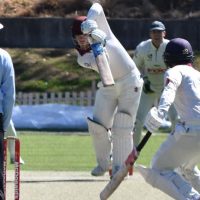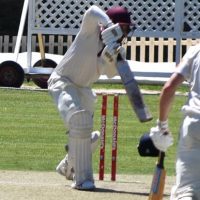 First Grade
The first grade team on Saturday couldn't get a partnership going with only Tym Crawford and Taj Brar putting more than 50 together. Taj was resilient in holding out the strong attack and made 30 in a long stay at the crease while Tym Crawford continued his form of last week scoring 61 with 9 fours. Dylan Hunter followed his 4 wickets last Saturday with a solid 56 in the middle order. In the end they were bowled out for 200.
Scores
Second grade
When you are facing a task of scoring 359 to win, a good start is imperative, however this wasn't to be with the first three wickets falling for just 2 runs. Ryan Tullia scored a solid 67 from 179 deliveries to try and stem the tide, but with only two other scores over 20 we were bowled out for 180 off 71 overs.
Next week first and seconds play Western Suburbs at Pratten Park and Punchbowl Oval respectively and then we are back to all grades the following weekend against Many with first grade at Chatswood.
Scores