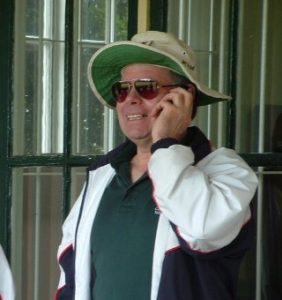 In August 2001, I was invited to join the committee of the GDCC, which I duly accepted. When I think of all those meetings over the last 20 years, there was always one constant attendee…Andrew Falk. What is more amazing to me is that he had already been on the committee in some capacity for 26 years before I joined!
Having written a number of articles for the GDCC website over the last 20 years, it is a unusual to put some words together for someone other than a player who had achieved a particular milestone, a World War 1 hero, a wrap of the play from the previous Saturday or an obituary. Thankfully this is not one of those.
On Monday August 17, 2020, Andy was elected as a life member of the Sydney Cricket Association at their Annual General Meeting having served on their committee of management from 2003 to present in a range of positions.
To say this recognition was overdue is an understatement, as the role Andy has played as an administrator for both the SCA and the Gordon Club has been an incredible contribution to both the community and the game of cricket.
Rather than me attempting to wax lyrical about the achievements of Andy, I thought it appropriate that those who had served with him for Gordon for many of those years should get the opportunity to congratulate him.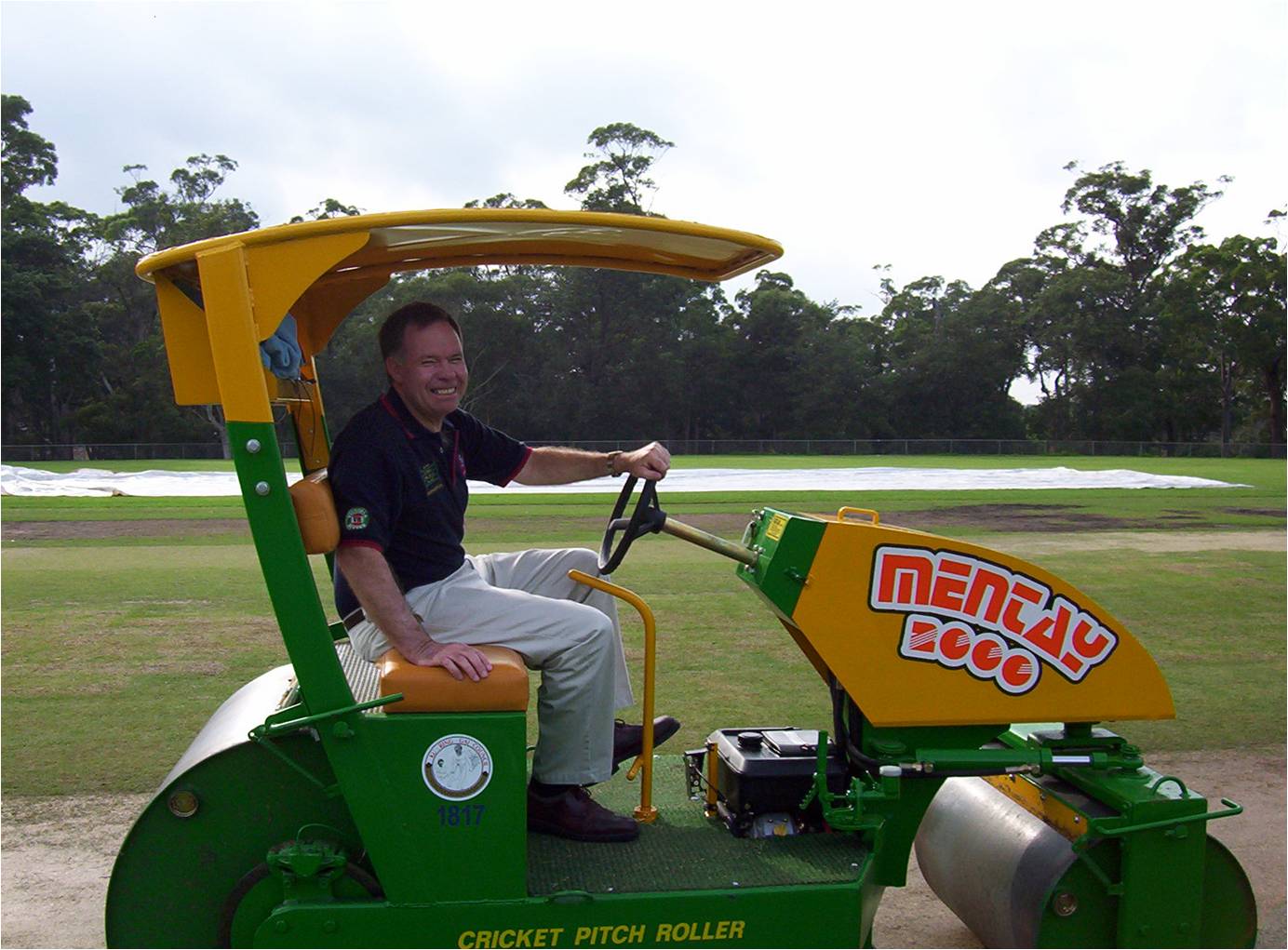 Our first contributor is our Patron and former President Ian Carrol.
"One of the greatest advantages which a President or Chairman can have is to work alongside a passionate, knowledgeable, capable, reliable and supportive Secretary. During my several years as President of the Stags, I had the good fortune to work alongside Club Secretary Andy Falk who possesses all of these qualities and a sense of humour in addition. But Andy did much more that fulfil the traditional administrative tasks of a Secretary. He was, and is, the consummate clubman, willing to take on any task which furthers the interests of the Stags and of cricket – scoring; team management; canteen duty; pitch covering; pitch sweeping and marking between innings; liaison with Councils about grounds; disciplinary hearings representation; delegate to SCA and CNSW; and leadership roles on SCA. His is a mighty record of service to the Stags and to cricket and he has been most deservedly recognised by the recent award to him of Life membership of the SCA. Thank you Andy for your long, outstanding and continuing service to the Stags and to cricket, and for the friendship which we continue to enjoy."
Ian Carrol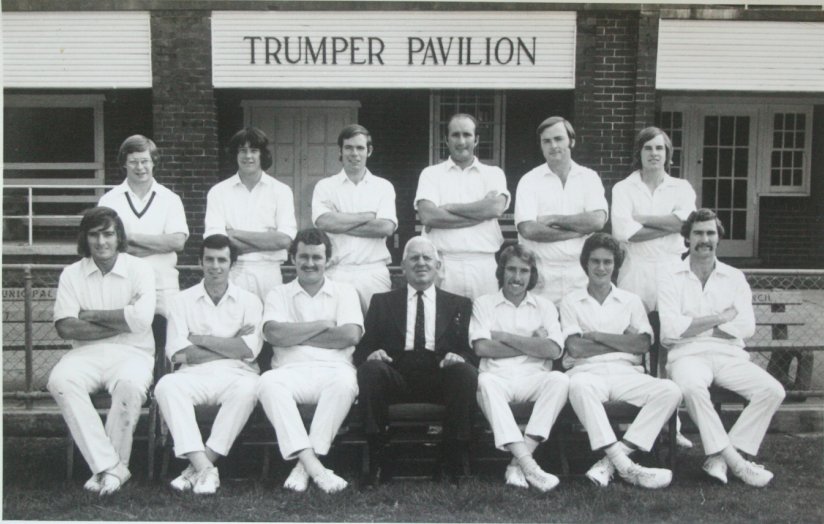 From our President Geoff Hickman
"Andrew Falk's achievements as a player and administrator have been extraordinary. Volunteers are the life blood of the game and without them the game would not survive at community levels. Falky's contribution from being President of Gordon, Chairman of the Sydney Cricket Association and many other roles has been immense and many cricketers have benefited from the unselfish and dedicated role he has played in this game. It is probably best epitomised to me by an event that happened last year. I received a call at 7pm on a Saturday from a council ranger advising that an umpire, had his bag including keys locked in the pavillion at Killara Oval. After many calls and finding that Falky had keys I called him. He was still at Drummoyne Oval where he had scored 1st grade all day. He muttered a few expletives but then said I will call in there on my way home and open up for the umpire to retrieve his keys. The reason he had keys is because he helped pull the covers off the ground at 6am that morning. That's our Falky always there to help whatever needs doing. Congratulations mate."
Geoff Hickman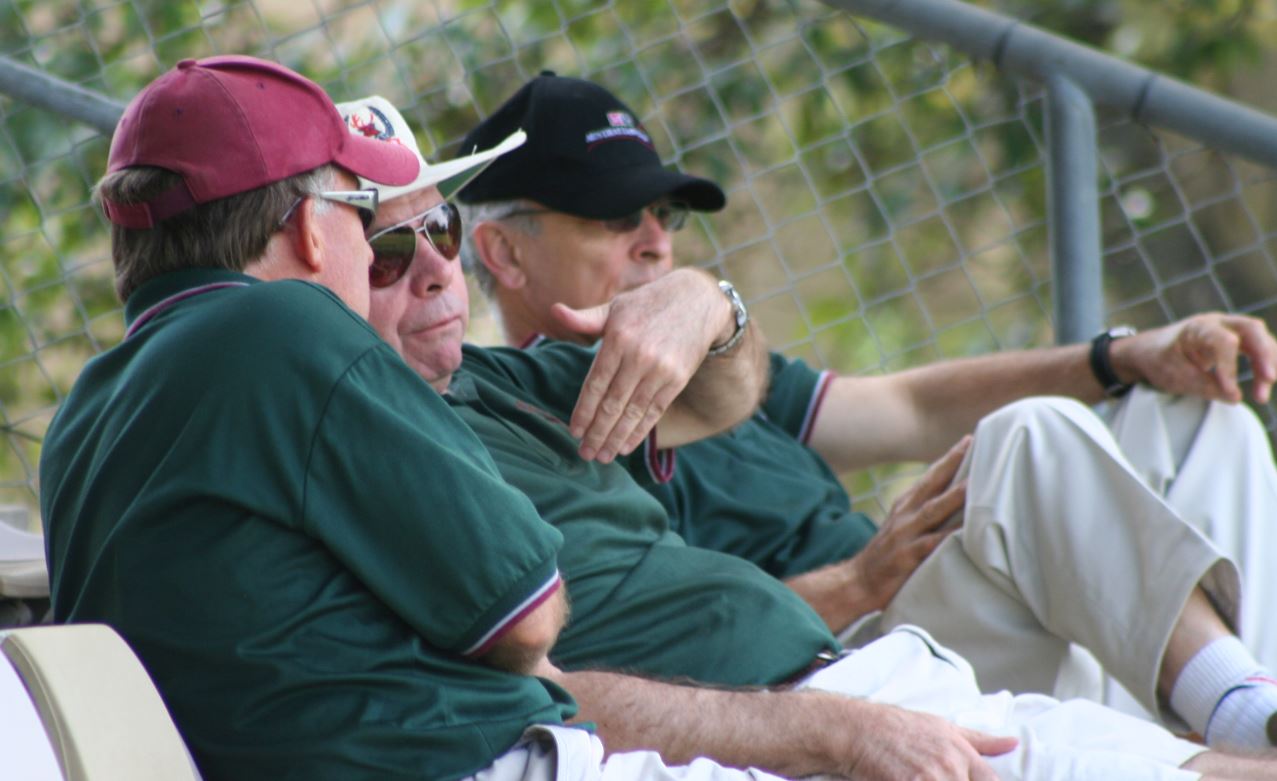 From our Women's Club President Jessica Henry
I have worked with Andy for many years at Gordon, as fellow members of the SCA Committee of Management, and in my capacity as Chair of the SCA Women's Sub-Committee. He has always been a great supporter of the women's game and is a Vice President of the Women's Division in recognition of that. On behalf of all the Mighty Reds I'm thrilled to congratulate Andy, on his Life Membership. It's about time his contributions were recognised at that level!
Jess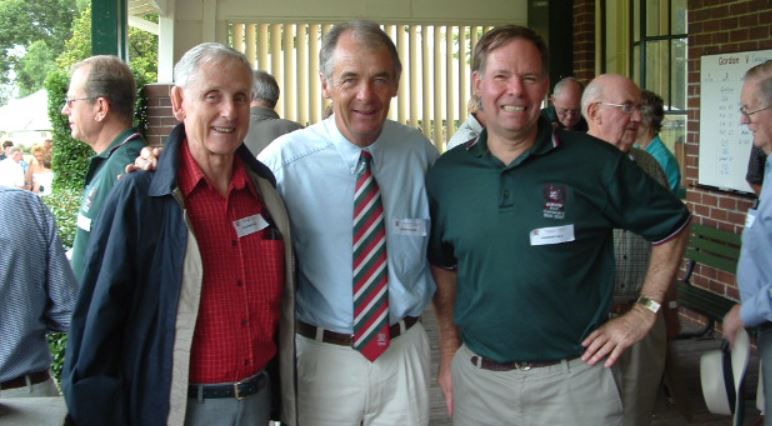 From our current Secretary and long-time friend Jim Cattlin
I have found Andy truly dedicated to the best principles of the Spirit of Cricket and a devoted Club man. He is very thorough in dealing with all administrative items and a great resource to me in handling tricky issues with Councils and other organizations due to his long service on GDCC Committees.
More than that I treat him as a friend with whom I can relate easily and discuss all cricket issues, many of which we think alike. He has sacrificed a lot of personal time to the service of GDCC.
Now if he would only concentrate on and allow time to fix those bung hips of his I'd feel a lot more relaxed!!
Catts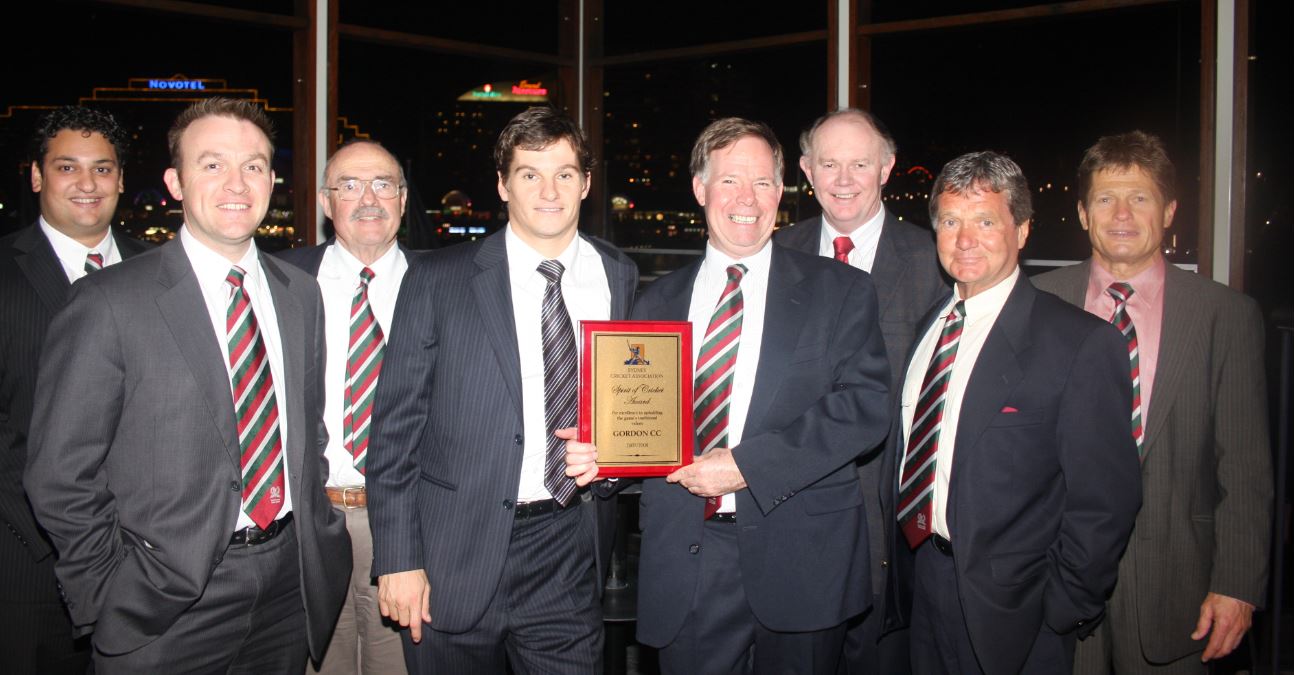 And why not finish with his brother Michael
Andrew became very involved in the administration of the club over forty years ago.  Since then his contribution, both to Gordon and to the Sydney Cricket Association, has been both extensive and enthusiastic.  Certainly, a credit to the GDCC.
A most deserved recognition.
Michael
For the record Andy's contribution to cricket as an administrator and player is as follows:
Player – Gordon DCC
Green Shield, PG's, Grade:
1964-65 to 1969-70
 
Grade:
1974-75 to 1980-81
Player – Sydney Uni CC
PG's, Grade:
1970-71 to 1973-74
Admin – Syd Uni

 

Committee:
1971-72 to 1973-74
Gordon

 

General Committee

Selector, Chairman of Selectors

Hon Secretary (6 years)

President (8 years)

Admin Director (5 years)

Delegate to SCA

Delegate to CNSW

1976-77 to 1980-81 & 1998-99 to present

1996-97 to 1998-99

2000-01 to 2006-07

2007-08 to 2014-15

2015-16 to present

2000-01 to present

2019-20 to present

Sydney Cricket Association
Committee of Management (17 years)

Deputy Chairman (6yrs

Chairman

Deputy Chairman (1 yr)

2003-04 to present

 

2007-08 to 2012-13

2012-13 to 2018-19

2019-20 to present
Congratulations, Andy on a achieving a contribution to cricket at Gordon and the greater Sydney area that will always be recognised, not simply due to its longevity, but as importantly, to the individual role you have played in decision making that has made our game a pleasure to both participate in and to watch.
The club and all its supporters congratulate you.
Paul Stephenson