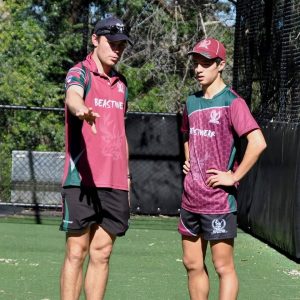 The dates for the start of season have been confirmed. 1st and 2nd grade will start on Saturday September 26, with other grades starting on Saturday October 31.
All grades will play a 15 round competition. 3rds, 4ths and 5ths will play more one day games due to the shortened season.
The preseason schedule is attached. Please note
Wednesday night fitness sessions at Artarmon Reserve have now finished.
Mid-week training for the 1st / 2nd grade squad commences this week from 4-6pm on Tuesday and Thursday. Until Chatswood Oval becomes available, Tuesday practice will be at Lindfield Oval nets and Thursday practice will be at Koola Oval nets. Other grades will start mid week training once day light saving commences in October.
Weekend trainings are now moving to Saturdays.
Venue and timing for 1st / 2nd grade squad training will be confirmed later in the week. We are looking to train on turf at the Norm O'Neill Cricket Centre at Penshurst, but are waiting on confirmation that the wickets are ready.
Training and trials for all other players commences next Saturday September 5 from 9.30-11.30am at Lindfield Oval nets.
Trial games have been organised for a 1st / 2nd grade inter squad game on Saturday September 19, and a 1st grade game on September 20.
If you haven't already provided your details in the new / returning player application form please complete this.
New Players https://www.surveymonkey.com/r/9JPJF3J
Existing Players https://www.surveymonkey.com/r/3XN3GWJ
Michael.