Our final first grade match of last season was against Fairfield at Chatswood and the team on the day was:
Tym Crawford (c )
Axel Cahlin
Lachlan Barnsley
Steve Colley
Nathan Doyle
Charlie Stobo
Max Newman
Scott O'Brien
Ryan Meppem
Alex Patterson
Ashwin Premkumar
In addition to that team, Cam Eccles wasn't available for the match.
From that team, the following players are not with us this season:
Steve Colley: Retired
Charlie Stobo: Moved to WA to break into first class cricket in that state
Cam Eccles: Retired
Alex Patterson: Returned to Central Coast
Axel Cahlin: Changed clubs
In addition Scott O'Brien is away getting married, but is keen to play lower grades this coming season. Also Nathan Doyle was injured playing AFL, however, will be returning in the near future.
I wrote a story for the annual report about the Gordon team for the 1920-21 season and how it had been changed by the war years and the Spanish Flu and ended up including 5 first class cricketers who went on to assist the club with some excellent seasons.
Fortunately we don't have the same circumstances 100 years later, however with change comes opportunity and the club has been fortunate to secure some excellent young players who will proudly wear the GDCC cap this season for the first time.
The first and second grade sides for the first round are as follows:
| | |
| --- | --- |
| 1st Grade vs Hawkesbury at Owen Earle – 9.30am Saturday 26th September | 2nd Grade vs Hawkesbury at Bensons Lane 2 – 9.30am Saturday 26th September |
| Jamie Bekis | Ryan Tullia |
| Taj Brar | Jas Cheema |
| Tym Crawford (c ) | Henry Wines |
| Lachlan Barnsley | Darren Jayasekera (c ) |
| Dylan Hunter | Tom Chapman |
| Josh Claridge | Nick MIller |
| Max Newman (wk) | Nikethan Radhakrishnan (wk) |
| Matt Wright | Connor Cook |
| Ryan Meppem | Nathan Sequeria |
| Ashwin Premkumar | Matt Keevers |
| Jackson Saggers | Quincy Titterton |
Therefore, from that last match we have 5 players chosen for this first round. Apart from Nathan and Scott, we have two new players joining us along with Matt Wright, Josh Claridge and Jamie Bekis who made their first-grade debuts during last season and Jackson Saggers who will make his first-grade debut after playing with the club last season. Jackson will be Gordon First Grader No. 598.
The new players are Dylan Hunter, a middle order bat and left arm spinner who is originally from Newcastle and played second and first grade for Randwick Petersham last season. Dylan scored 481 runs in the season which included 130 in seconds against ND's and 86 against Gordon at Chatswood Oval. We look forward to Dylan continuing that form at Chatswood when we return there in late October. Dylan will be Gordon First Grader No. 597.
The other new player in first grade is Taj Brar who is an opening bat from the Blacktown Club. Taj played 9 first grade and 6 second grade matches last season scoring 462 runs and ironically also scored 86 against Gordon in second grade at Joe McAleer Oval. Taj started his grade cricket with Paramatta playing there from 2012 till 2018. Taj will be Gordon First Grader no. 596.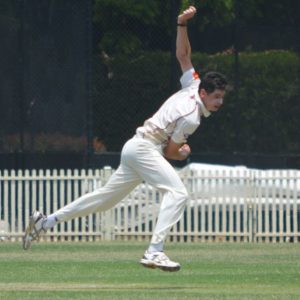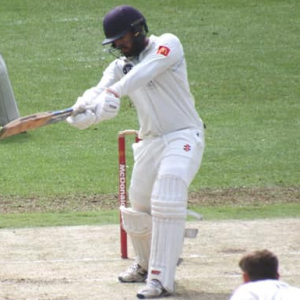 The changes in our second-grade side are also dramatic with 5 new players from other clubs joining our ranks this season.
The new players are:
Connor Cook is a 17-year-old off spinner who comes from the Port Macquarie region and played for the Australian Under 16 team in January 2019 touring the UAE.  The club was also fortunate to have Connor in our Green Shield team for the last match on the 2018-19 season.
Jas Cheema comes from the Hawkesbury Club and played both first and second grade last season scoring 357 runs. Jas also scored a first-grade century in 2017 making 133 against UNSW.
Quincy Titterton is an opening bowler from the Wests club who has played 25 first grade games and 12 Kingsgrove Sports T20 matches over the last 4 seasons. Quincy's best performance was a haul of 5 for 27 in First Grade against Campbelltown Camden including the wicket of Jarrod Burke.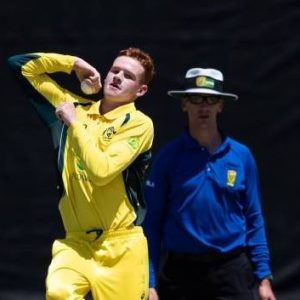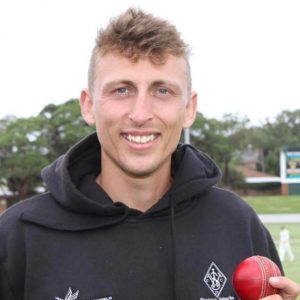 Henry Wines is a top order bat who comes from the Knox School where he also played combined CAS and NSW Schoolboys. Henry is also an occasional leggie.
When you google Nikethan Radhakrishnan you immediately get 6 or 7 posts about a young Hawkesbury batsman and spinner and his first-grade performances. But they are posts for Nikethan's brother Nivethan. That must be annoying for the older brother, because Nikethan is also an excellent cricketer having played 24 second grade and 2 first grade matches for Hawkesbury as a wicket keeper batsman including a 57 against Gordon at Chatswood with 9 fours. This season the brothers have separated with "Niv" playing for Sydney Uni and "Nik" joining the Stags. We look forward to plenty of Gordon Google posts for Nik.
Due to the late start of the rugby this season, our lower grades have been delayed and will start on the 31st October. The good news is they will have the same number of matches, however there will be more one dayers.
There are several more new players to tell you about who will soon get their chances and we look forward to telling you their stories.
Congratulations to all the new players on joining our club. Wear the cap with pride and remember the 115 years of cricket that has gone before you.
Paul Stephenson