Welcome everyone to the Fifth Instalment of the GDCC awards. This instalment features Ed Howitt interviewing Steve Colley on the announcement of his retirement from grade cricket.
Below is the interview and following that there are some important details about Steve's career with the club.
Also for everyone's interest tomorrow Geoff Hickman will be announcing the Ed Howitt (Senior) Clubman of the Year. The nominations for this award are: Tym Crawford, Tim Cubbage, Michael Falk, Bob Thomas, Matt Wright and Charlie Stobo.
He will also be announcing the Young Clubman of the Year sponsored by JP Gavan.
Steve Colley caught the eye of the Gordon Academy coaches when he debuted in Green Shield during 2006, and remained in the Gordon Cricket Academy until he turned 21. Steve's career had started in Green Shield with 260 runs at an average of 43 and also took 8 wickets at 15.75 with his off-spin bowling. He was made the captain of the SCA Combined Green Shield First XI.
Steve debuted in 4th Grade, in Round 4 of that season against Hawkesbury, scoring 59 at Number 3. After making 90 and 74 against Wests and Parramatta, when he opened the batting, his 3rd Grade debut was just a round or two away, making 48 against Penrith. The following season was much tougher, making less than 250 runs at 24.
What has become synonymous with Steve's character, is that he bounced back the following season, making 950 runs in the season including Poidevin Gray with over 600 in 2nd Grade.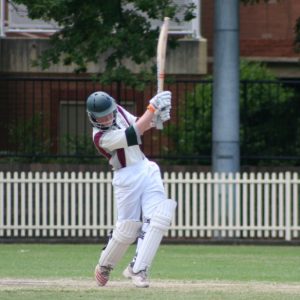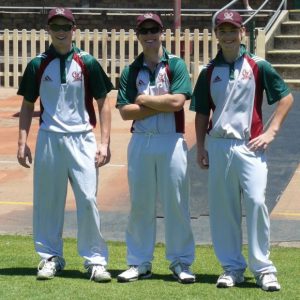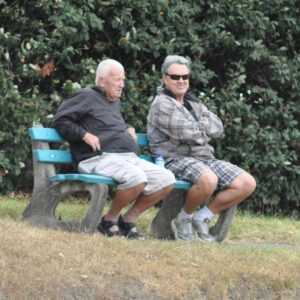 The 2009/10 season and playing in a PG's side that included Evans, Eccles, Kennedy, Campbell, Bombas and Edwards, Steve had a cracking start to the season and was promoted to 1st Grade after a scintillating 164 in 2's. His potential was then confirmed with a brilliant 70 in his first 1st Grade T20.
Shortly after, Cricket NSW named Steve as one of 14 players in the NSW U/19 side, alongside Luke Doran, Sean Abbott, Adam Coyte, Josh Hazlewood, Jordan Silk and Nick Maddinson. This came on the back of Steve representing NSW in the U/17 City team.
He was then named in the NSW Under 23 Futures League side to play against WA out at Blacktown Olympic Park. Steve went on to make a century in his second game for the Futures League against South Australia in Adelaide. Steve represented NSW Under 23's on seven occasions.
Apart from one lean season in 2012/13, Steve has averaged more that 600 runs a season in his 11 seasons with the club. His highest run scoring season was in 2017-18 when he compiled 795 runs at an average of 46.76.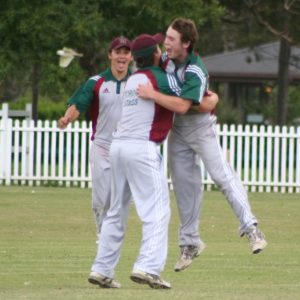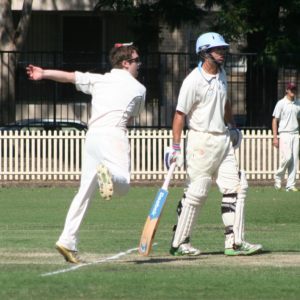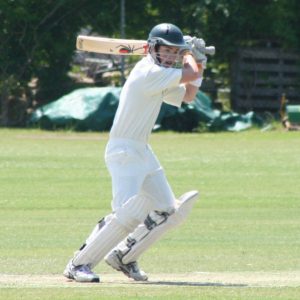 Steve holds two partnership records having scored 284 with Harry Evans for the 2nd wicket in 2nd grade and 233 with Reece Bombas for the 2nd wicket in Poidevin Gray. Steve scored 8 centuries for the club with 4 in first grade as well as 51 half centuries.
While many will remember Steve's centuries for the club, the best innings I saw him play was a match against Wests on the 31st January 2015 when he scored 76. Why this match was significant was the appearance on the first day of Michael Clarke who was returning from injury and played a grade game to prove his fitness. All of the attention was on Clarke, but the technical batting of Steve on the second day was a sight to see and most definitely comparable to the day before.
In the end, Steve scored 5,968 first grade runs at an average of 29.69 from 201 innings and 7,513 runs in all grades (not including PG) from 244 innings at an average of 30.68.
The significance of Steve's career with the club can be seen in the stats alone, where he now moves to 5th overall in runs scored in first grade moving Marshall Rosen to 6th position. The only players ahead of Steve are Sid Carroll, Charlie Macartney, James Packman and Jack Potter.
Congratulations Steve on a great career with Gordon. Maybe in a few years….