Vale Hedley Brian Taber.
Born 29 April 1940. Died 21 July 2023. Right-hand batsman and wicketkeeper.
When our Club Secretary Andrew Falk sent out a message to the Gordon cricket community on Friday last that our dear friend Brian "Tabsie" "Herbie" Taber had died that morning his message finished with the following statement:
"Another Gordon Legend has left us"
The word legend is possibly overused in today's society, however, if we use the following definition then we certainly know the impact that Brian Taber had on his family, friends and the Gordon and Australian cricketing communities.
"A legend is someone who leaves behind an unforgettable impression on others. They touch lives, they're remembered, they're cherished.'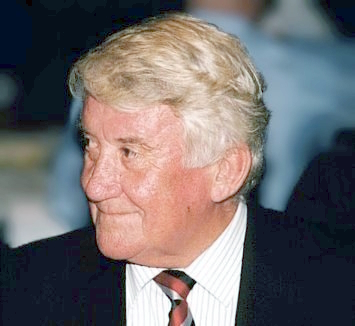 | | | | | | | | | | | |
| --- | --- | --- | --- | --- | --- | --- | --- | --- | --- | --- |
| | Matches | Innings | NO | Runs | Average | HS | 100s | 50s | Catches | Stumpings |
| Tests | 16 | 27 | 5 | 353 | 16.05 | 48 | 0 | 0 | 56 | 4 |
| First Class | 129 | 182 | 35 | 2,648 | 18.01 | 109 | 1 | 8 | 345 | 50 |
| NSW | 73 | 111 | 21 | 1,489 | 16.54 | 109 | 1 | 4 | 207 | 35 |
| Gordon | | 209 | 34 | 4,368 | 24.96 | 149 | 4 | 19 | 227 | 123 |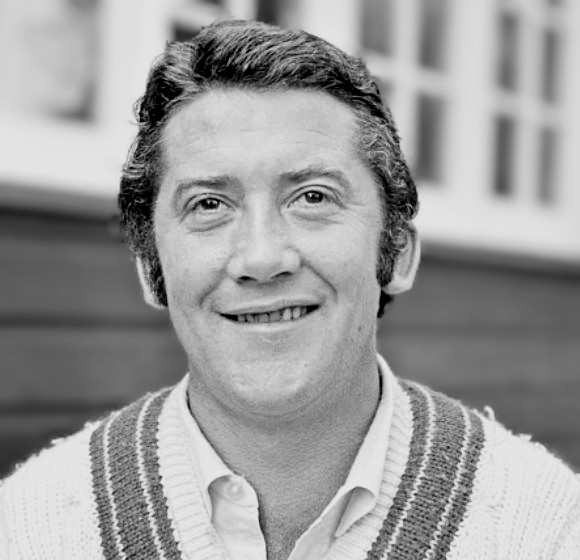 Brian Taber was 15 when he first played for Gordon during the 1955 Christmas school holidays.  It was the first of his six seasons in Gordon's Poidevin-Gray Shield team and he also played a few games in Third and Fourth Grade.  A highlight was the premiership victory of the Poidevin-Gray team which was captained by his older brother Ross who played most of that season in First Grade.
Brian commenced his First Grade career from the beginning of the following 1956-57 season.  At age 16 years and 153 days, he was the second youngest to make his First Grade debut for Gordon with only Ken Eastwood (15 years and 324 days) being younger.  Brian retired in his nineteenth season after being injured in the second round of the 1974-75 season.  He returned for a couple of games in 1977-78 to fill a temporary vacancy.
Brian is first on the Gordon list of most wicketkeeping dismissals in First Grade with a total of 350 (227 catches and 123 stumpings) and also first on the All Grades list with the same figures.  His number of stumpings at 35% of his total dismissals is remarkable even though, unlike today, having two slow bowlers in a team was still normal in his earlier days.
Gordon had some exceptional leg-spinners in that period including Dick Guy (786 wickets in first grade), Reg Giddey (452), John Todd (260) and Tony Wilson (102). Other slow bowlers, Geoff Schwartzkoff and left handers, Don McDonald and Peter Horwitz played for shorter periods in the top grade.
A memorable innings in a semi-final at Chatswood Oval in 1970-71 was a highlight of Brian's grade career.  Northern District had closed its innings at 9-264.  Gordon began its innings with the intention of winning the game but, as minor premiers, needed only to draw the match to progress to the final.  After a disastrous start which saw the team's three highest run-getters dismissed for 48, a draw became the survival plan.  The situation was grim when the fourth wicket fell at 1.37 pm, with more than four hours of play remaining.
Dick Guy briefly summed up the remainder of the afternoon in his Annual Report.  'From 2.50 pm there were only 14 runs scored from the opposite end to Brian. At stumps at 11 minutes past 6 pm, we were 6-211, with Brian on 129 not out. This must go down as one of the most dogged fight-backs in Gordon's history.  It enabled us to play in the final.'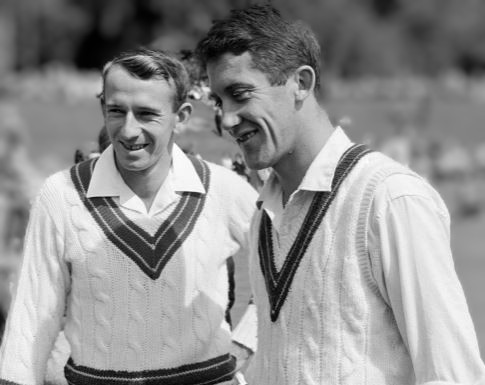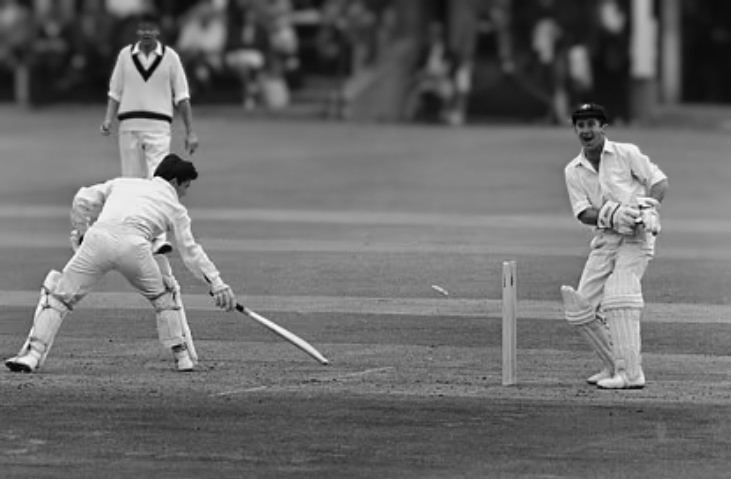 Brian scored 4,368 runs at 24.96 in First Grade for Gordon (4 centuries, 19 fifties, highest score 138*), often batting at number 3 or 4 in the order.  Only 17 players have scored more than his four centuries in the long history of Gordon's First Grade team and only 12 have scored more than his total of 23 innings over 50.
Brian was first selected in the NSW Colts team in 1958-59 when he was 18 but with only one position in a team for a wicketkeeper, he found it difficult to break into the NSW team.  Eventually, he made his debut in 1964-65.  Brian played 73 matches for NSW in the next ten seasons, making 242 dismissals (207 catches, 35 stumpings).  He was captain of the team on 27 occasions.
In his first game as captain, against South Australia at the Adelaide Oval in 1968-69, Brian equalled the world record for a wicketkeeper with 12 dismissals in the match.  He made seven dismissals in the first innings (6 catches, 1 stumping) and five in the second innings (3 catches, 2 stumpings).  Both stumpings in the second innings were off Gordon club-mate Dick Guy who took 4-64.
Brian was selected in the Australian team for its tour of South Africa in 1966-67 and he played in all five Tests in the series.  Just as he had in his first match for NSW, Brian had an outstanding debut for Australia in the First Test at Johannesburg when he made eight dismissals (7 catches, 1 stumping).
Australia made an arduous tour to India and then South Africa in 1969-70 where their team included champion batsmen Barry Richards and Graeme Pollock, fast bowler Peter Pollock and the outstanding all-rounders Eddie Barlow and Mike Procter.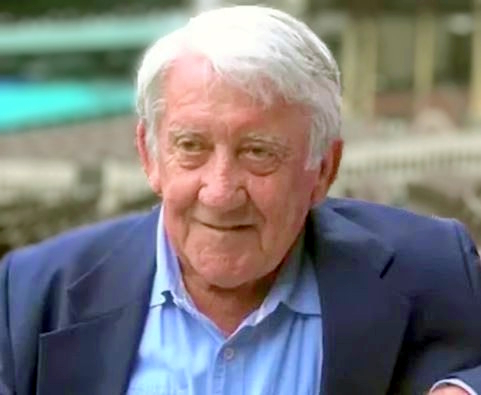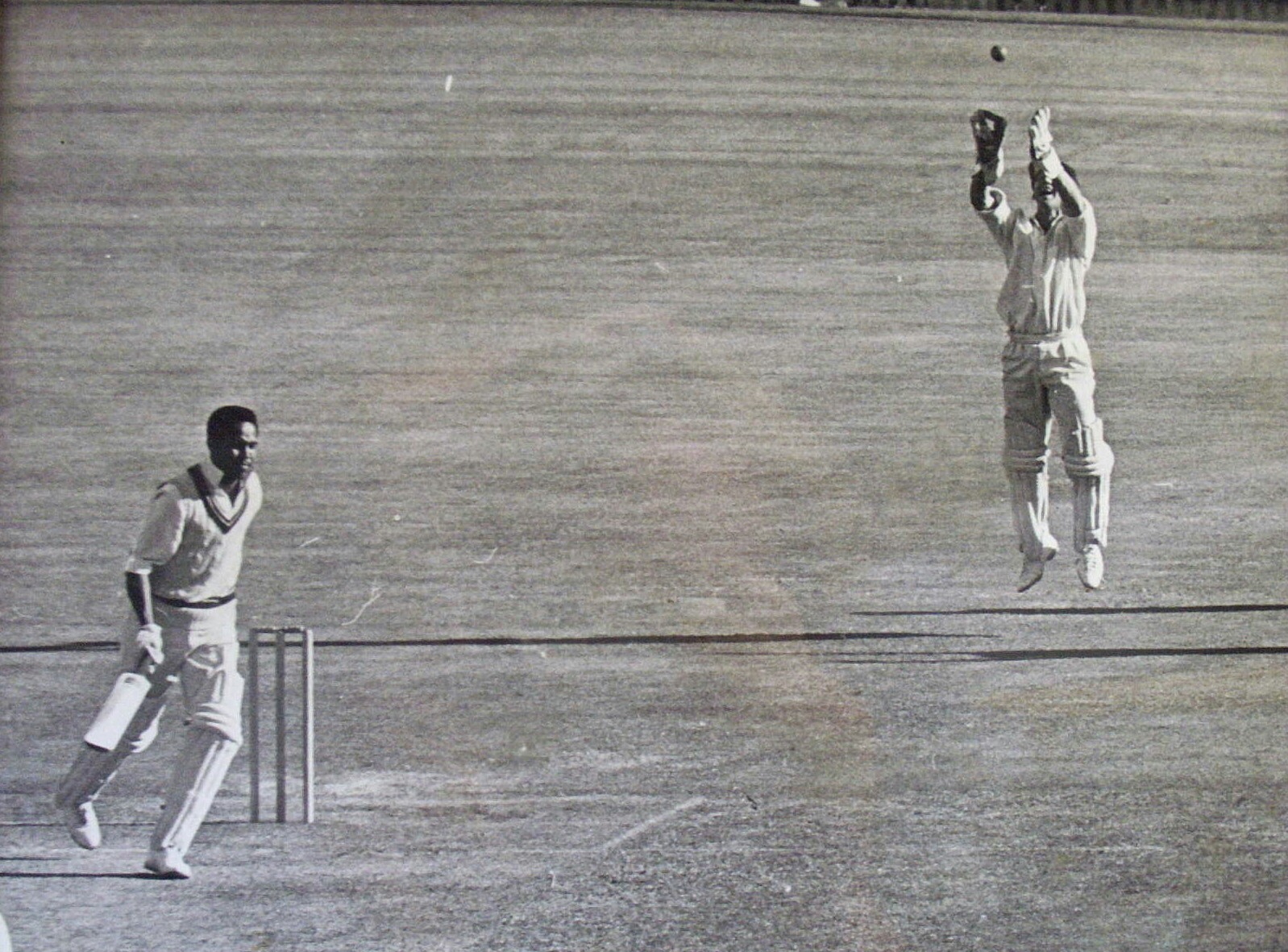 On that tour, Brian made 18 dismissals (16 catches, 2 stumpings) in the four Tests and remarkably, allowed only eight byes in the total of 2,704 runs scored by South Africa.
Brian also toured England in both 1968 and 1972, however, didn't play a Test.
In total, Brian played in 16 Test matches and made 60 dismissals (56 catches, 4 stumpings).  This is a rate of 3.75 dismissals per Test which is 3rd on the list of Australian wicketkeepers behind only Adam Gilchrist 4.27 dismissals per Test (192 in 45 Tests) and Gil Langley 3.77 dismissals per Test (98 in 26 Tests).
Brian played 129 first-class matches in ten seasons between 1964-65 and 1973-74.  He made 395 dismissals (345 catches, 50 stumpings) and scored 2,648 runs at 18.01 (1 century, 8 fifties, highest score 109).
Brian's wicketkeeping ability was regarded very highly by all who had the opportunity to watch his renowned glovework. Peter Warning wrote in the book A-Z of Australian Cricketers, that 'Brian Taber was a wicketkeeper of such superb but understated technique that he was almost invisible behind the stumps.'
Near the end of Brian's last season for NSW, he was approached by Syd Webb QC, the chairman of the NSWCA Executive Committee and a member of the Australian Cricket Board:  'Young Taber, have you got a moment?  I am Chairman of the Rothmans National Sports Foundation and we are putting up a National Coaching Director for the Australian Cricket Board.  Would you be interested?'  This began a coaching and mentoring role that continued right up to his later years and only ill health slowed his passion for coaching and helping others in whatever capacity he possibly could.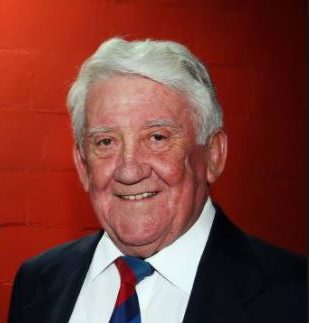 Brian was coach and manager of the Australian Under 19 team from 1985-86 to 1996-97, taking them on tours to England, the West Indies, Pakistan and a few times to New Zealand.  He also occupied those roles when overseas teams came to Australia.  The team that toured the West Indies included Jamie Cox (captain) Michael Bevan, Damien Martyn, Shane Warne and Damien Fleming.
Brian was also a member of the NSW selection committee from 1975-76 to 1989-90 (15 years) and 2002-03 to 2010-11 (9 years), a total of 24 years.  He was Chairman of the Committee for more than three years.  Brian commented to club historian Graham King at the time: 'It was a lot of work but I enjoyed it and the icing on the cake was winning the ING and the Pura Cup.  Enormous changes took place in the cricket world from when I started to when I finished.'
Brian was elected a Life Member of the NSW Cricket Association in 1979 at the young age of 39 at the same time as Test players, Sir Donald Bradman, Bill Brown, Ray Lindwall, Norm O'Neill, Doug Walters, Ian Craig, John Gleeson, and Alan McGilvray.
Brian was elected a life member of the Gordon District Cricket Club in 1979.
The Gordon District Cricket Club has had the fortune of four of its players having represented Australia as wicketkeepers being Bert Oldfield, Brian Taber, Phil Emery and Adam Gilchrist and a club luncheon is scheduled on October 13 that is being called the "Aussie Wicketkeeping Legends Lunch"
With both Adam and Phil attending as speakers maybe a question can be asked from the floor" Who was Gordon's best wicketkeeper?"
I am sure if Tabsie had been able to attend he would have nominated himself as fourth in line. Brian was loved by everyone who knew him. We will miss him greatly.
Graham King and Paul Stephenson